There could be several reasons why the price at the checkout is higher. Here you can find some of them.
1) Currency exchange rates
If you pay in other currency than dollars, our payment processor recalculates the total according to the exchange rates they have. These rates may differ from the ones you expect or that your bank offers.

How it can be solved?
You can change the currency to dollars. In that case, the exchange rates of your bank will be applied.

2) Taxes applied
At our website, the prices are displayed excluding taxes. When you select a country, our payment processor might add taxes to your order depending on the location. If taxes are applied you will see the 'includes VAT' caption below the total price: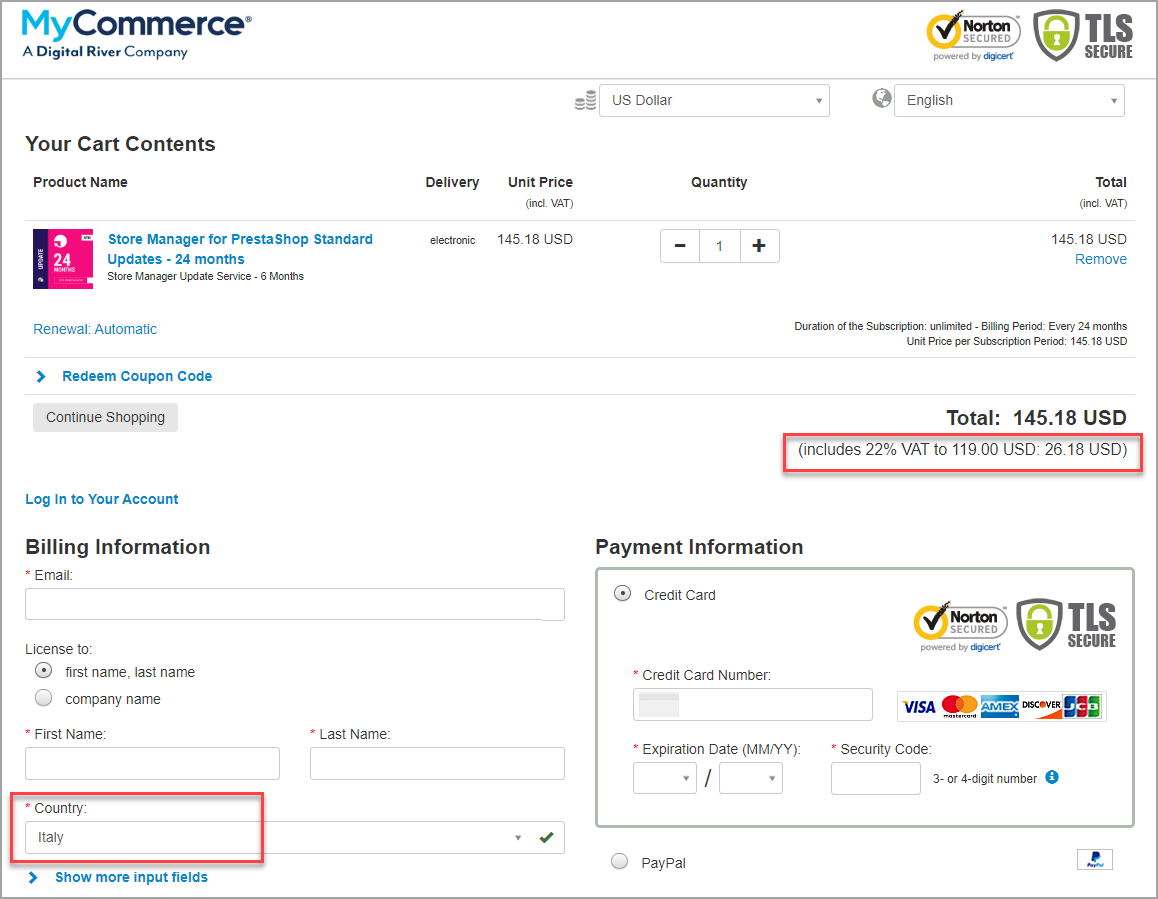 How it can be solved?
If you pay VAT in your country and have your VAT ID, you can apply it and avoid duplicated taxes. For shoppers from Europe, please make sure that your tax number is correct and registered at VIES.
Verify it via this form - http://ec.europa.eu/taxation_customs/vies/vatRequest.html
VAT number should be registered for purchase in the whole Europe. Your internal VAT ID is not accepted.
The format of VAT number and tax rate depending on the country can be checked here:
https://shopper.mycommerce.com/checkout/help/vat_zero_rating
Where to Apply VAT ID to Avoid Paying Duplicated Taxes?
1. For Credit Card Checkout, Bank Transfer and other payment methods exсept for PayPal.
If you are paying with a credit card, via bank payment or other available means (except for PayPal) click on the 'Add VAT ID' link below the billing information. In the opened window input VAT ID as it is shown on the screenshot: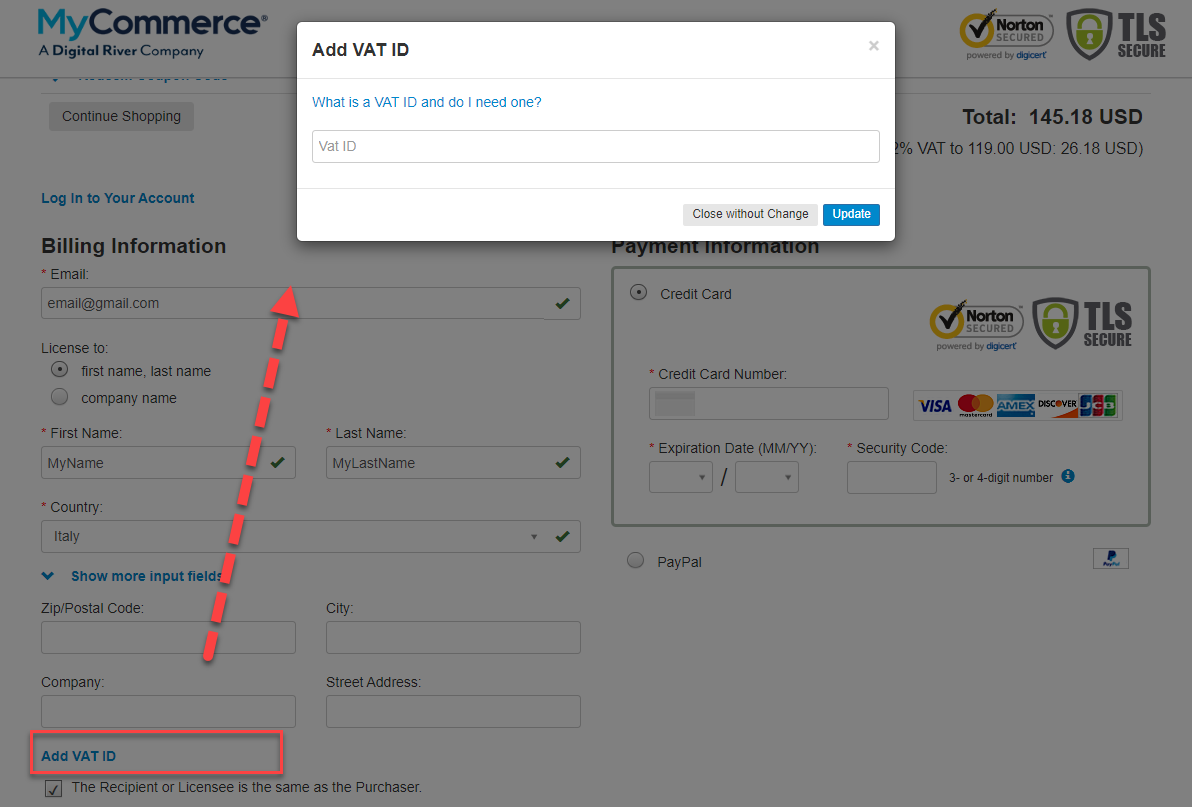 If the inputted VAT ID is valid, after pressing the 'Update' button the price will be recalculated: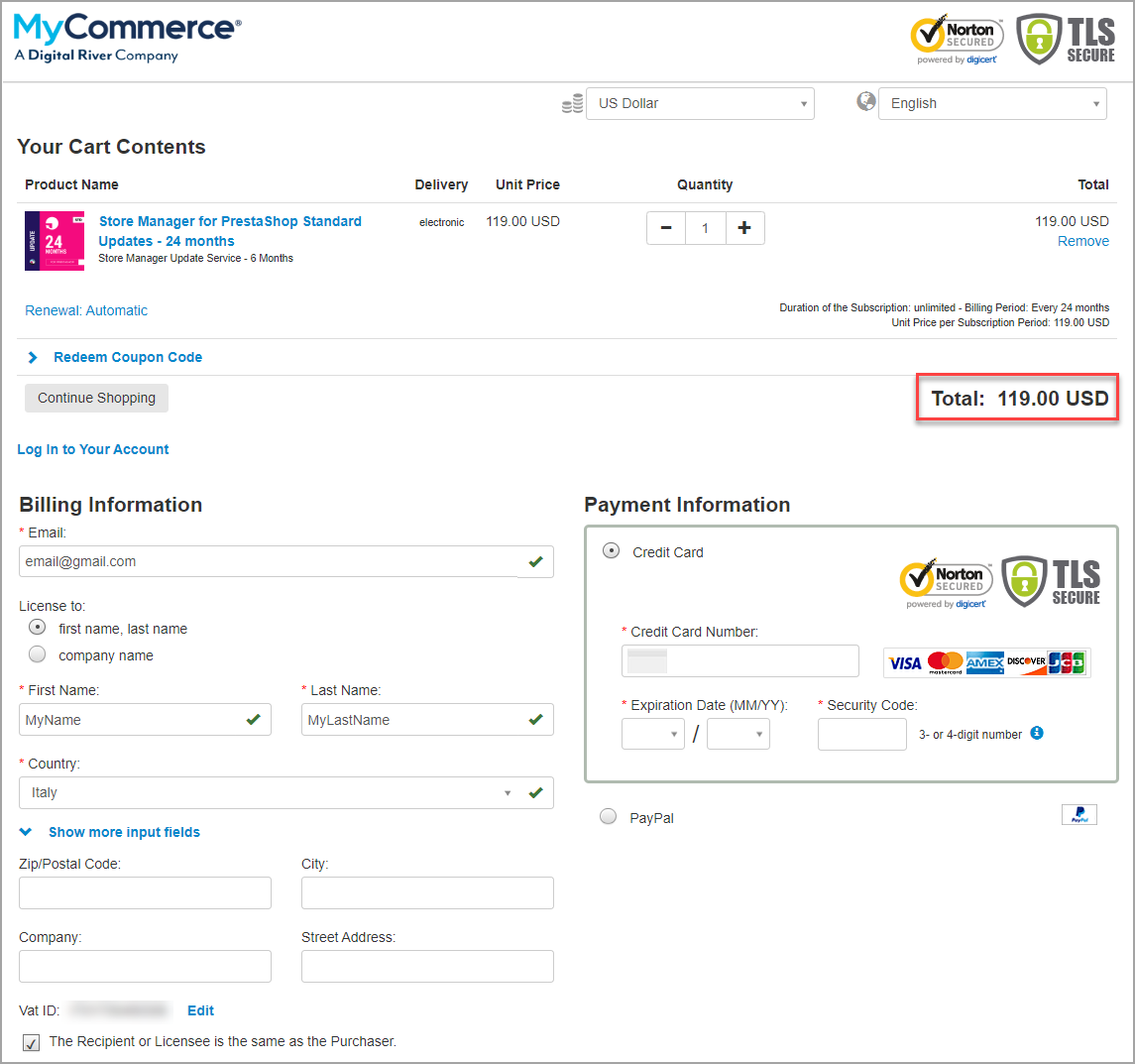 2. For PayPal Checkout.
If you select the 'PayPal' button at the checkout you will be redirected to the confirmation page. To enter your VAT ID hit the "Edit Order" button: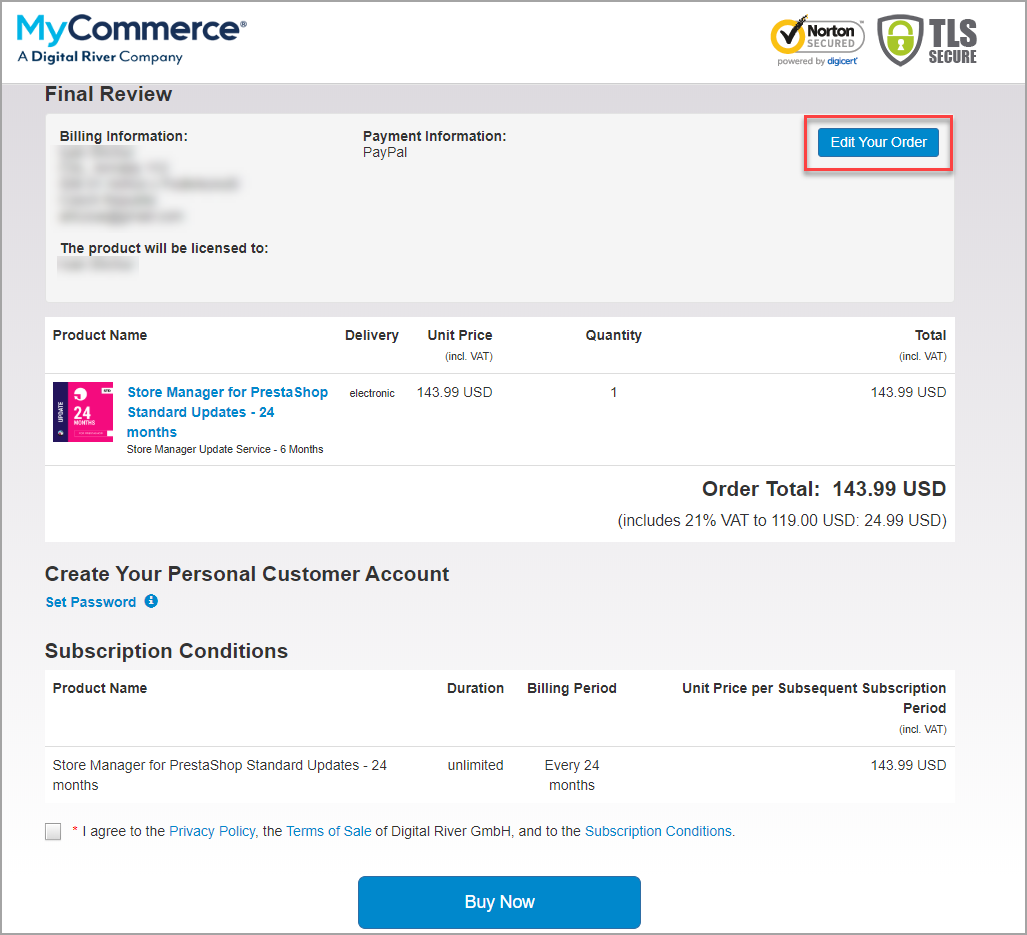 In the opened window click on the 'Show more input fields' link:
You will see a link to add VAT ID. Click on it, enter a valid VAT ID in the pop-up form and press 'Update':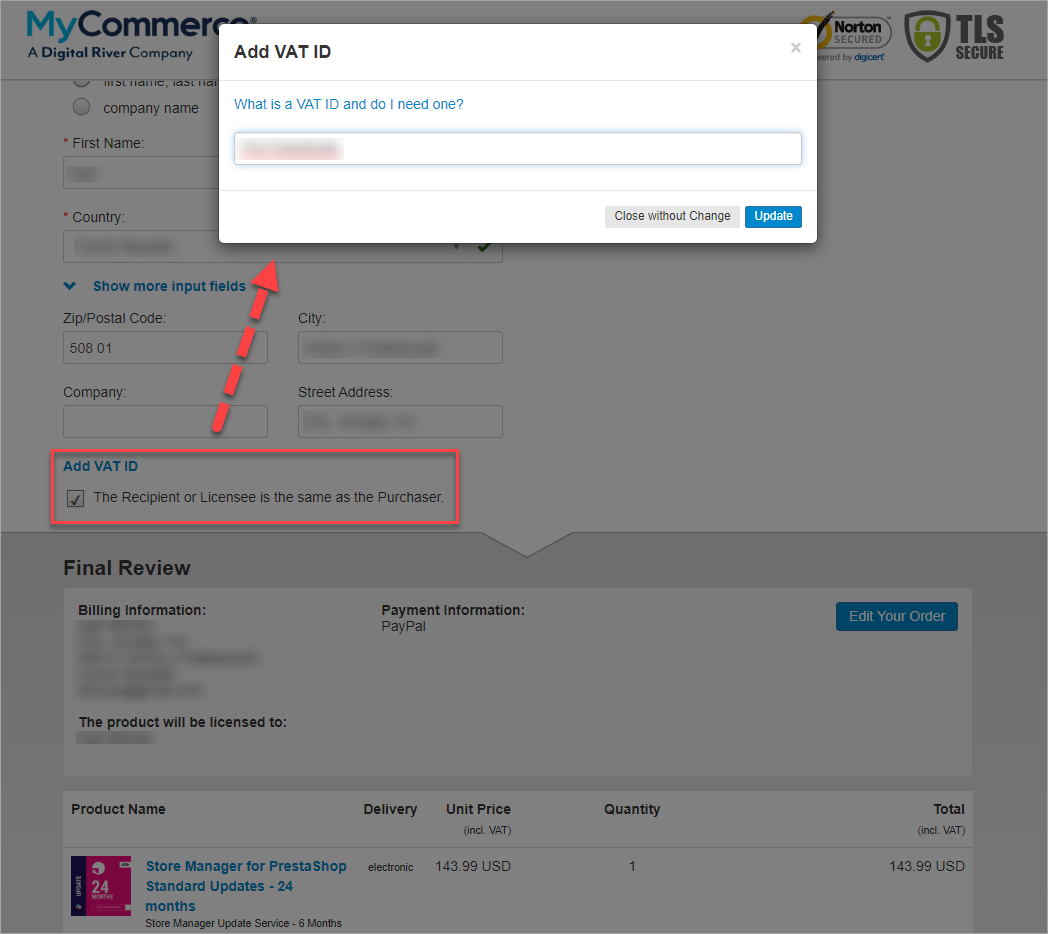 Note: If you are paying with PayPal, all the details you have filled at the previous checkout step (in the cart) will be overwritten with your PayPal account information.
Result
If you perform all the actions as instructed, you will see your VAT ID added and no taxes will be charged.
What to do if the price is still higher?
1) Check if the currency is turned to dollars.
2) Verify that your VAT ID can be accepted by our payment system - http://ec.europa.eu/taxation_customs/vies/vatRequest.html
3) Contact our support via live chat or by email - contact@emagicone.com
Alternatively, try to place the purchase at eMagicOne online store if you have problems ordering -
https://store.emagicone.com/
Happy shopping!