There are situations when you may need to fully reinstall Store Manager or install the application on other machines. For instance, you are moving to another computer, transferring data from an old (test) store to the new one, or updating the software. To preserve current configurations and recreate them with a new Store Manager installation, use the Save/Restore Data tool.
The Save/Restore Data tool allows you to save all or specific configurations into a zipped file and then upload them to Store Manager.
How to Save Application Data
To save configuration files, go to Preferences => Advanced in Store Manager.
Under Save/Restore Application Data, press [Save application data]: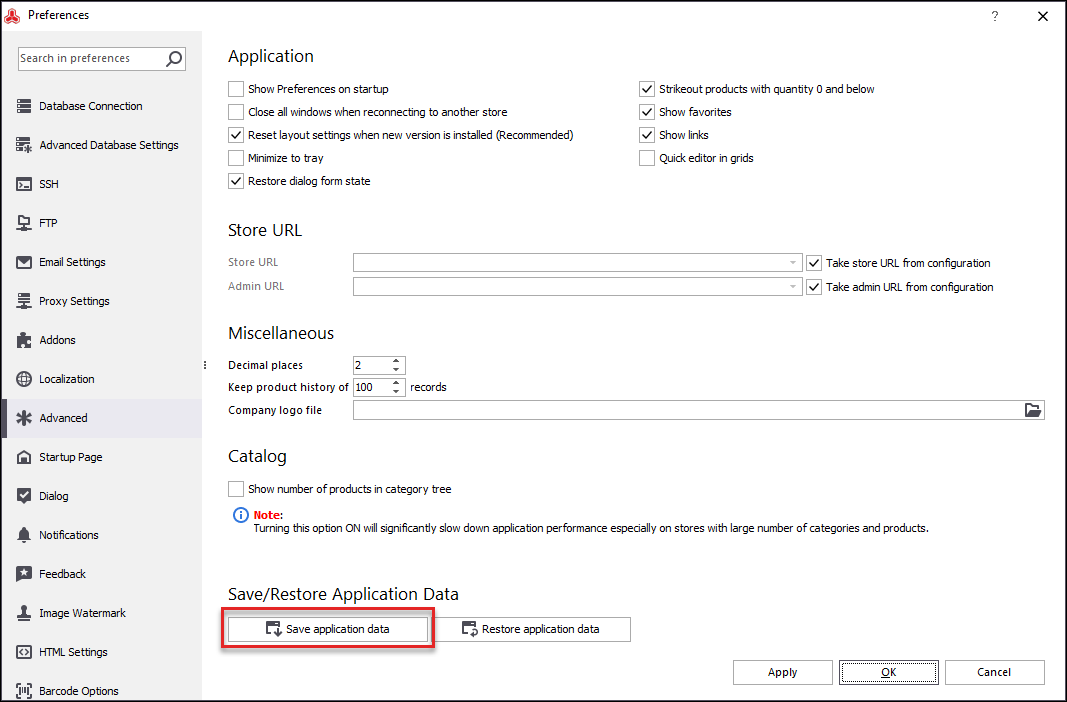 Check the items that you want to save:
Store configurations - configurations you create to establish a connection to your store.
Export configurations - configurations created for the products, categories, customers, orders export.
Import configurations - configurations created for the products, combinations update, categories, customers, orders import.
Feed generator configurations - feed export templates.
Store Manager settings - configurations for grid view and saved filters.
Reports - default reports saved with Store Manager.
Custom reports - custom reports created with Store Manager.
Custom SQLs - SQLs created with a Custom SQL tool.
Plugin SQLs - custom SQLs created for the PDF Catalog Creator addon.
Addon Configurations - configurations created for Store Manager addons.
Scheduled tasks - created tasks for scheduled import and export with Store Manager and addons, automated database backup.
Press [OK] to save selected configurations.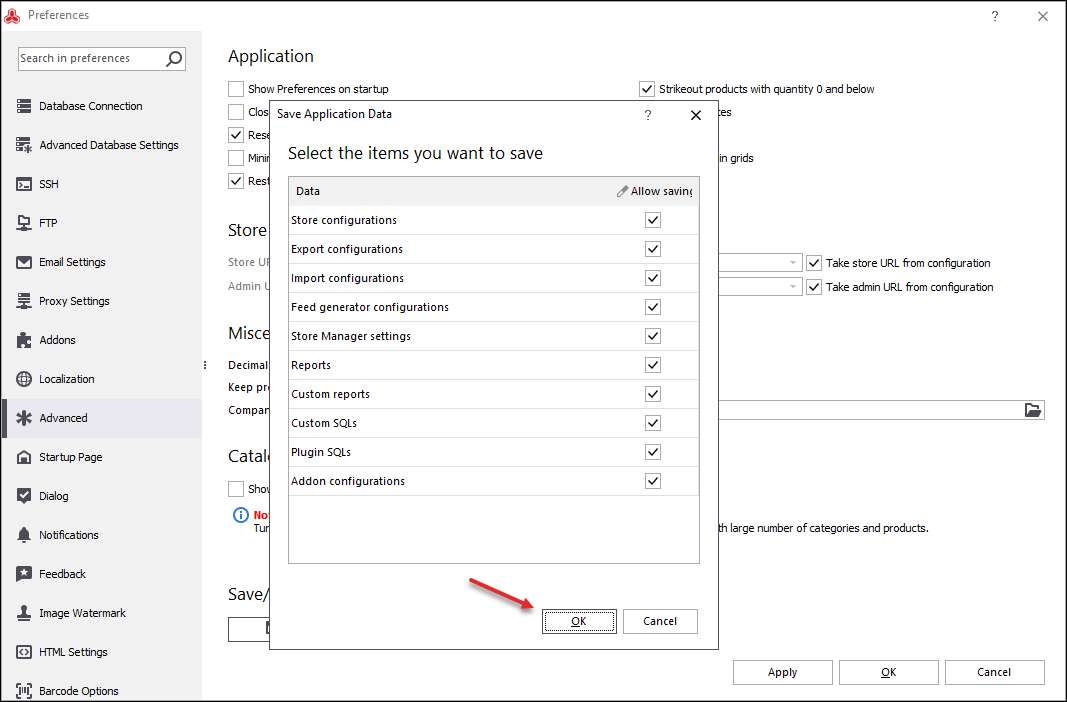 In the open dialog, select where to save the archive with files and click [Save].
Restore Application Data
Press [Restore application data] to upload saved configuration files.
In the open window, select a suitable option:
Restore missing application data - restore all missing configurations and not overwrite configurations if their names match.

Complete restore - this option will erase all allowed application settings before the script execution.
Then check the items that you want to restore and click OK: